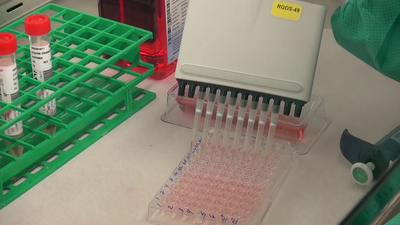 SACRAMENTO, Calif. —
Here you can get the latest information on the coronavirus, or COVID-19, in California and resources to be prepared and keep your family safe.
The novel coronavirus, also known as COVID-19, is from the coronavirus family, which includes the common cold, but also includes more serious illnesses like SARS and MERS. While COVID-19 has a high transmission rate, it has a low mortality rate.
Here are the latest coronavirus numbers from the California Department of Public Health:
CALIFORNIA: 2,535 cases; 53 deaths (does not include cases connected with the Grand Princess cruise ship)
There were 2,535 confirmed coronavirus cases in California as of Wednesday morning — a 17% increase from Tuesday. Fifty-three people have died from coronavirus-related complications, according to Gov. Gavin Newsom.
As the number of confirmed cases and deaths have spiked, so has testing across the state. As of Tuesday, an estimated 66,800 COVID-19 tests have been conducted in California
source: https://www.kcra.com/article/coronavirus-covid19-california-sacramento-latest-info-outbreak/31898949#